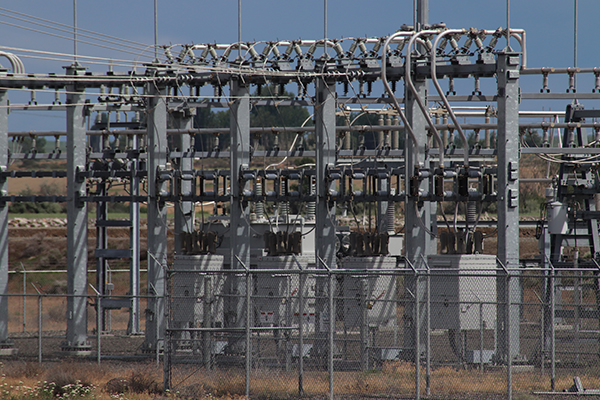 State-of-the-art utility operations are available at Port of Morrow and they cost less than at many other industrial sites:
Water
Clean, clear water from a series of deep wells is available in the Boardman Industrial Park. A system of five Port-owned wells, augmented by a link with the City of Boardman's municipal system, provides ample unused capacity for food processing, as well as other industrial uses requiring large water supplies.
Wastewater
The Port maintains over 5,000 acres of farm land near the Boardman Industrial Park for the disposal of food processing wastewater. Additionally, the Port expanded the system to convey food processing wastewater approximately 25 miles south for land application. The effluent water is a great fertilizer for the surrounding farm land.
Electricity
Local electric cooperatives provide some of the most economical power in the country. Umatilla Electric Cooperative Association serves both the Boardman and Airport Industrial Parks, while the Columbia Basin Electric Cooperative serves the South Morrow Industrial Park.
Natural Gas & Process Steam
A natural gas-fired co-generation plant in the Boardman Industrial Park allows for delivery of process steam at an economical rate.
Fiber optic
No matter what your communication needs, the Port is equipped for both voice and data transmission. All three parks have state-of-the-art fiber optics, supplying businesses with highly reliable service.